Meet our team at Pediatrics 21!
Please take a few moments to learn about our skilled practitioners and our friendly, nurturing staff.
At Pediatrics 21 we consider it both a great joy and responsibility to care for children. Most of us are parents ourselves, so we strive to be understanding and available to the families we are privileged to serve. We are honored that you have chosen us as your child's primary medical provider and are confident that you will be pleased with the quality of care and service that we can provide you and your family.

A vital part of our service to children begins with our outstanding staff who works hard to manage and maintain a professional, caring and supportive environment for our patients in a timely manner. Our staff members are lifelong learners. Not only have they received advanced medical training in pediatrics, they continually pursue ongoing education to stay abreast of the latest in child health care.

Your child's health is as important to us as it is to you. We look forward to providing you with excellent pediatric care in the Wyoming Valley area.
Dr. Azra Sehic
Dr. Azra Sehic graduated from the Medical school University of Sarajevo, Bosnia in 1982. She came with her family from Bosnia to Memphis, TN in 1986, where she finished her Pediatric residency training and Pediatric Nephrology Fellowship. She spent two and half years in Atlanta, GA working as Pediatrician and Pediatric Nephrologist. Since September of 1998, she has been a resident and Pediatrician of the Wyoming Valley.
Other than working with the children, Dr. Sehic enjoys music, medical mission trips, and traveling around this beautiful world.
Dr. Sehic is also proud mother of two sons and two daughters-in-law. She is also a proud grandmother of her grandchildren Henry, Lena Mea, Finn, and Elle and her two grand dogs Nala and Cooper.
Alice Alani
Nicole Pitts

Anna Rose Breznay
Hello! I am a lifelong resident of the Wyoming Valley. I graduated Summa Cum Laude from Wilkes University in 2021 with a Bachelor of Science degree in Biology with minors in Chemistry and Neuroscience. I am planning to start PA school in 2024. I have been working at Pediatrics 21 since January of 2020.
Ray Ercolani, ST
Hey guys, it's Ray from Pediatrics 21, working now as a pediatric nurse. I graduated from Luzerne County Community College in 2018, in Surgical Technology, residing in THE great Wyoming Valley. I am a native of the beautiful land of NEPA, as a proud alumni of Wyoming Valley West class of 2014. Go Spartans! I've been practicing medicine for 3 years and would have never chosen a different career path. I enjoy what I do, day in and day out.
As a patient you can expect to be greeted with a caring and professional attitude by the entire staff. This office has become my second family, and I can say without a doubt you will feel the same warmth. We believe that each patient deserves the utmost care and we continually strive to achieve that care.
Katrina Guiheen, NCMA
Hi everyone, it's Katrina from Pediatrics 21! I was born and raised at the Jersey shore where I graduated with my NCMA in 2017. Over the past 6 years I have practiced in many different specialties such as; Phlebotomy, Internal Medicine, Telemetry, Family Medicine, and Pediatrics. While I have loved all of these wonderful experiences, Pediatrics is where I was meant to be! I have two young children and I strive to provide all of your kiddos with the same excellent care I would expect for my own!

Previous Staff:
Lisa Kocher
Brittani Clark
Lyn Klingerman, LPN
Lisa Bitzer, LPN
Maggie Whitehead
Sandra Basta, LPN
Barb Boyle, RN
Erica Hivish, RN
Karen Duda
Evelyn Baker, RN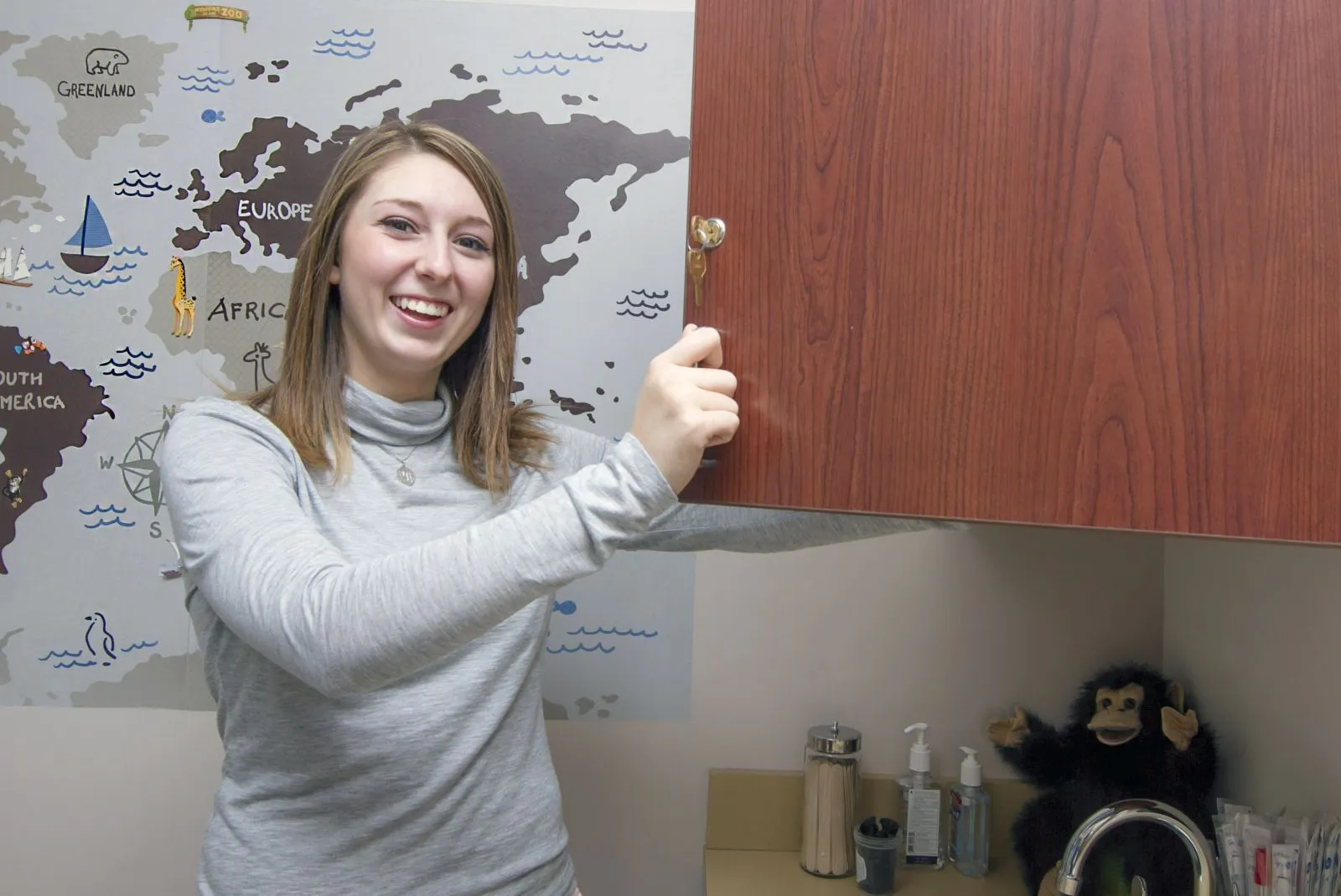 Jordan Yeninas
Jacky Buckley, RN